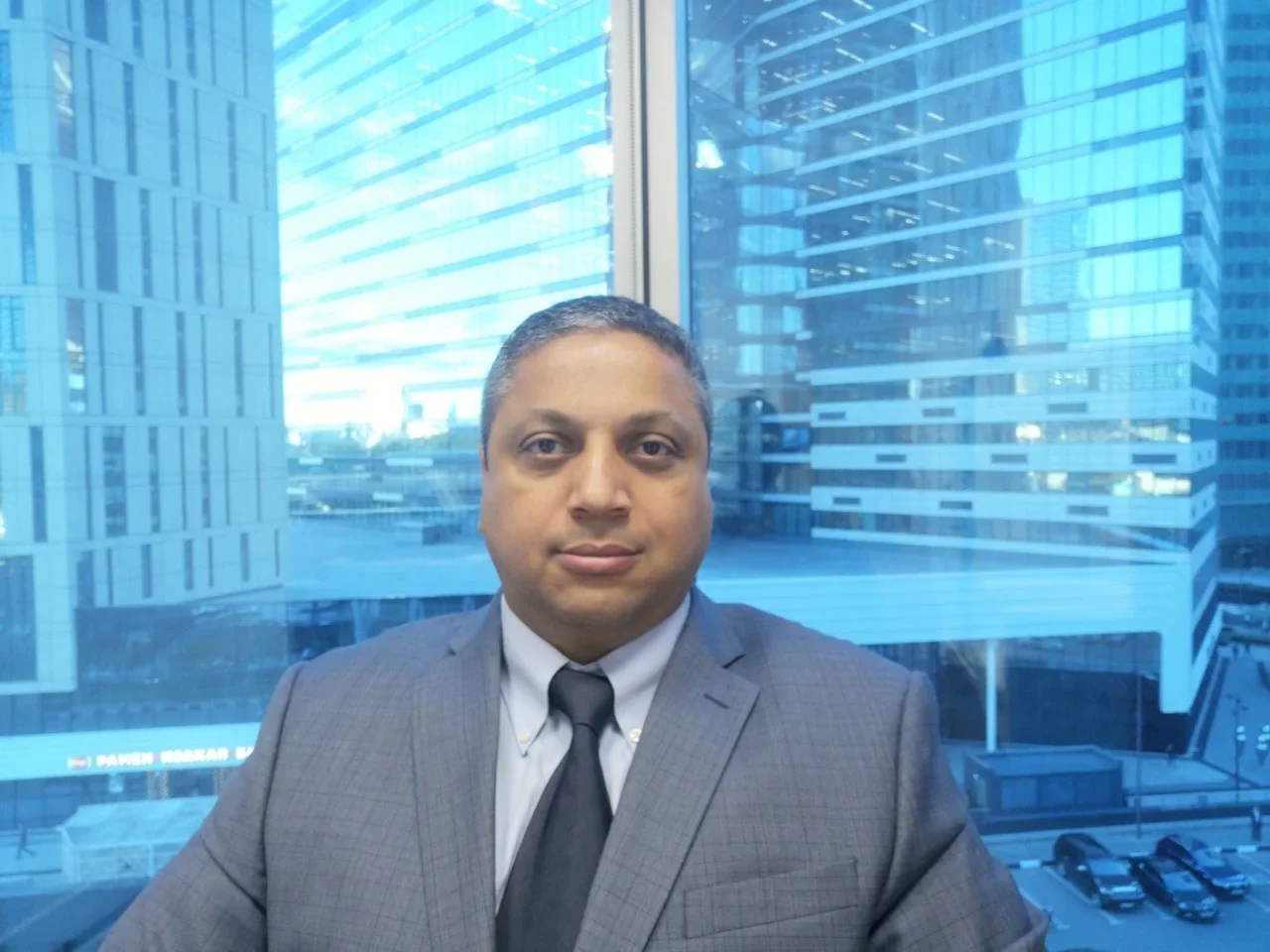 US DHS ICE raiding 7-Elevens now?
Hey, most Philadelphians are probably grateful that ICE skipped Wawa! :-)
Who's next? People looking for work in front of The Home Depot or Lowe's Home Improvement? McDonalds?
Is this a fair and effective way to fight illegal immigration?
https://www.facebook.com/krasovsky911/posts/2061405054097355
***
US DHS ICE raiding 7-Eleven​ now? How about Wawa​?
Who's next?
People looking for work in front of The Home Depot​ or Lowe's Home Improvement​?
Is this a fair and effective way to fight illegal immigration?
Regardless, if your company is or may be employing illegal aliens, then please seek the advice of a competent and experienced local immigration attorney!
If you are in the United States unlawfully (illegal immigration status), then please talk to an immigration attorney to help you comply with U.S. immigration laws!
If you know someone who's having immigration issues, please advise them to seek legal representation ASAP.
If you have or are employing, harboring and/or providing material support to an illegal alien, please be aware that under certain circumstances, this can lead to federal criminal charges and confiscation of your property (8 U.S. Code § 1324)
***
The Law Offices of Gregory Krasovsky (Washington, DC) - http://www.krasovskylaw.com
Phone: +1-202-558-5287, Toll Free: 1-866-294-2354
Immigration Law - http://krasovskylaw.com/individuals/immigration-law.html
Criminal Defense - http://krasovskylaw.com/individuals/criminal-defense.html
***
The Law Offices of Gregory Krasovsky (Moscow, Russia) - http://www.krasovsky.com
Phone: +7-916-848-5500,
Immigration Law (RF) - http://krasovsky.com/individuals/migrazionnoe-pravo.html
Immigration Law (USA) - http://krasovsky.com/wfmenuprofiles/migrazionnoe-pravo-usa.html
Criminal Law (RF) - http://krasovsky.com/individuals/ugolovnoe-pravo.html
***
Immigration agents target 7-Eleven stores in nationwide sweep.
The Washington Post
Selected Excerpts:
"U.S. Immigration and Customs Enforcement agents blitzed dozens of 7-Eleven stores before dawn Wednesday to interview employees and deliver audit notifications, carrying out what the agency said was the largest operation targeting an employer since President Trump took office.
ICE said its agents showed up at 98 stores and made 21 arrests, describing the operation as a warning to other companies that may have unauthorized workers on their payroll.
"Today's actions send a strong message to U.S. businesses that hire and employ an illegal workforce: ICE will enforce the law, and if you are found to be breaking the law, you will be held accountable," said Thomas D. Homan, the agency's top official, in a statement.
...
ICE said it sent agents to deliver audit notifications and conduct interviews at 6 a.m., temporarily shutting down 7-Eleven stores in the District and in 17 states: California, Colorado, Delaware, Florida, Illinois, Indiana, Maryland, Michigan, Missouri, Nevada, New Jersey, New York, North Carolina, Oregon, Pennsylvania, Texas and Washington.
...
ICE described Wednesday's sweep as a follow-up enforcement operation that built on a 2013 raid resulting in the arrests of nine 7-Eleven franchise owners and managers. They were charged with "conspiring to commit wire fraud, stealing identities and concealing and harboring illegal aliens employed at their stores," according to the agency.
ICE said all but one pleaded guilty and were ordered to pay more than $2.6 million in back wages to workers.
Last year, ICE said it conducted 1,360 employee audits, making more than 300 arrests on criminal and administrative violations. Businesses were ordered to pay $97.6 million in judicial forfeiture, fines and restitution, the agency said, and $7.8 million in civil fines."
https://www.washingtonpost.com/world/national-security/immigration-agents-target-7-eleven-stores-in-nationwide-sweep/2018/01/10/315dae76-f62b-11e7-b34a-b85626af34ef_story.html
***
McDonald's Bun-Supplier Loses 35% Of Staff To Immigration Raids
President Trump has made it widely known that he will not tolerate sanctuary cities like Baltimore, Chicago, Los Angeles, and New York. Since taking office, he has threatened to slash federal funding to cities who do not comply with federal immigrations laws, along with ICE agents circumnavigating local authorities in a nationwide federal operation to arrest undocumented immigrants.
In the latest immigration raids, ICE agents targeted a Swiss supplier of hamburger buns for McDonald's Corp., who said it's Chicago bakery lost 35% or about 800 of its workers at the Cloverhill Plant.
The company is owned by Zurich-based Aryzta AG, who makes baked products for fast-food chains and supermarkets.
ICE agents pinpointed the Chicago bakery after its job placement agency went under federal investigation earlier this year.
https://www.zerohedge.com/news/2017-11-29/mcdonalds-bun-supplier-loses-35-staff-immigration-raids
***
Obama deported 3 million immigrants during his presidency — here's how Trump's new immigration order compares.
Secretary of Homeland Security John Kelly issued new guidance on Tuesday outlining how his department will enforce President Donald Trump's executive order to crack down on immigration.
The goal is not "mass deportation" White House press secretary Sean Spicer said, but to eliminate exceptions that President Barack Obama's administration allowed to keep undocumented immigrants who weren't a threat from being deported.
"Remember, everybody who is here illegally is subject to removal at any time," Spicer said at the press briefing on Tuesday. "The president wanted to take the shackles off individuals in these agencies and say: 'You have a mission. There are laws that need to be followed. You should do your mission and follow the law.'"
http://uk.businessinsider.com/whats-the-difference-between-trump-obama-immigration-orders-2017-2
***
Hundreds of Workers Held in Immigration Raid.
In another large-scale workplace immigration crackdown, federal officials raided a factory here on Monday, detaining at least 350 workers they said were in the country illegally.
Numerous agents from Immigration and Customs Enforcement descended on a factory belonging to Howard Industries Inc., which manufactures electrical transformers, among other products.
As of late Monday afternoon, no criminal charges had been filed, said Barbara Gonzalez, an agency spokeswoman, but she said that dozens of workers had been "identified, fingerprinted, interviewed, photographed and processed for removal from the U.S."
http://www.nytimes.com/2008/08/26/us/26raid.html
***
Black workers cheer factory immigration raid
595 suspected Latino illegal immigrants arrested at factory
Detainees netted in a Department of Homeland Security Immigration and Custom Enforcement raid at Howard Industries manufacturing plant in Laurel, Miss. are escorted out of the Federal court house in Hattiesburg, Miss., Tuesday, Aug. 26, 2008. Federal officials say nearly 600 suspected illegal immigrants were detained in a raid on a manufacturing plant in southern Mississippi, making it the largest such sweep in the country.
Fabiola Pena considered running away from her factory job when she realized she was being targeted in a federal immigration raid. She was deterred when she noticed the helicopters hovering overhead.
But helicopters were not what shocked Pena the most on her last, fateful day at Howard Industries, the largest employer in this small Southern city. It was the black co-workers who clapped and cheered as Pena and hundreds of other Latino immigrant laborers were arrested and hauled away.
"They said we took their jobs, but I was working from 6 a.m. to 8 p.m.," said Pena, 21, a day after the raid last week that resulted in the arrest of 595 illegal immigration suspects. "I didn't see them working like us."
http://www.sfgate.com/news/article/Black-workers-cheer-factory-immigration-raid-3270866.php
***
A Myth-Busting Guide to All the S..t Republicans Say About Immigration
Donald Trump hasn't been the only one shooting his mouth off.
https://www.vice.com/en_au/article/xd7g9q/myth-busting-guide-to-all-the-shit-republicans-say-about-immigration-820
***
ICE Overview
U.S. Immigration and Customs Enforcement (ICE) enforces federal laws governing border control, customs, trade and immigration to promote homeland security and public safety.
ICE was created in 2003 through a merger of the investigative and interior enforcement elements of the former U.S. Customs Service and the Immigration and Naturalization Service.
ICE now has more than 20,000 employees in more than 400 offices in the United States and 46 foreign countries.
The agency has an annual budget of approximately $6 billion, primarily devoted to two operational directorates — Enforcement and Removal Operations (ERO) and Homeland Security Investigations (HSI).
These two operational directorates are supported by Management and Administration (M&A) and Office of the Principal Legal Advisor (OPLA) to advance the ICE mission.
https://www.youtube.com/watch?v=nAAWqBLTiwc
***
ICE Overview with the "The Imperial March" (From "The Empire Strikes Back")
Stop The Gestapo
https://www.youtube.com/watch?v=RZIUR-Ey9M0
***
SNITCHES GET RICHES! Make America Pure Again!
PARODY PAID FOR BY MAKE THE WHITE HOUSE GREAT AGAIN PAC
https://whitehouse.org/2017/05/report-illegal-immigrants/
***