Separating Asylum seeking parents from their children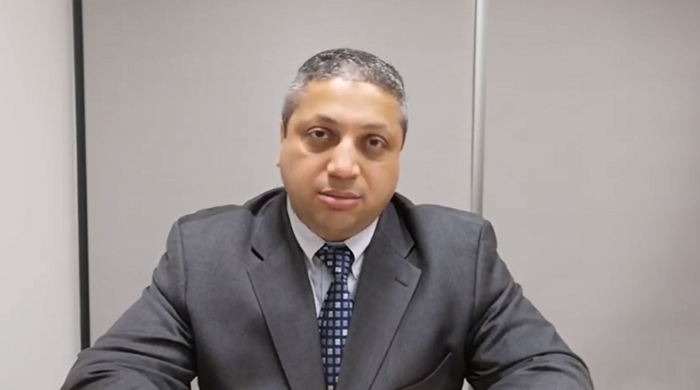 When I read this story -- about Jose Demar Fuentes, an asylum seeker from El Salvador -- I had a hard time believing it, especially as someone who came to the U.S. at the age of 11 with my mother, a political and religious refugee from the Soviet Union.
https://www.facebook.com/gkrasovsky/posts/10155616071338742
The Law Offices of Gregory Krasovsky:
https://www.facebook.com/krasovsky911/posts/2092415874329606
Is separating children from their asylum seeking parents a fair and effective way to fight illegal immigration?
Is it moral? What other countries separate asylum seeking families?
Great Britain?
Greece?
Germany?
Italy?
Spain?
Sweden?
Turkey?
Russia?
Ukraine?
No way!
Why does current U.S. immigration policy and the agencies that enforce it -- US DHS ICE and USCIS -- ignore the extreme hardship that such separations cause refugee families (including minor dependents)?
Does allowing a mother and/or a father to stay in a detention camp with their child really pose any significant safety, economic or political risks to America?
Is this what America stands for?
Are we willing to psychologically punish, torture and perhaps maim for life innocent children by separating them from their asylum seeking parents?
What do you think?
Regardless, if you know someone who's having immigration issues -- including parents with minor children -- then please advise them to seek legal representation ASAP.
If you are in the United States unlawfully (illegal immigration status), especially with minor children, then please talk to an immigration attorney to help you comply with U.S. immigration laws!
If your company is or may be employing illegal aliens who have minor children (even if the children are U.S. citizens!), then please seek the advice of a competent and experienced local immigration attorney!
If you have or are harboring and/or providing material support to an illegal alien, please be aware that under certain circumstances, this can lead to federal criminal charges and confiscation of your property (8 U.S. Code § 1324)
***
The Law Offices of Gregory Krasovsky (Washington, DC) - http://www.krasovskylaw.com
Phone: +1-202-558-5287, Toll Free: 1-866-294-2354
Immigration Law - http://krasovskylaw.com/individuals/immigration-law.html
Criminal Defense - http://krasovskylaw.com/individuals/criminal-defense.html
***
The Law Offices of Gregory Krasovsky (Moscow, Russia) - http://www.krasovsky.com
Phone: +7-916-848-5500
Immigration Law (RF) - http://krasovsky.com/individuals/migrazionnoe-pravo.html
Immigration Law (USA) - http://krasovsky.com/wfmenuprof…/migrazionnoe-pravo-usa.html
Criminal Law (RF) - http://krasovsky.com/individuals/ugolovnoe-pravo.html
***
The Stunning New Cruelty of Immigration Enforcement
by JILL RICHARDSON
MARCH 9, 2018
We've reached a cruel new phase in the U.S. government's war on immigrants without papers. And it should disturb you no matter what your views on immigration.
When undocumented immigrant families are detained, they are being increasingly split up. Not only are whole families being rounded up, but parents are being detained separately from their children — often states away.
Jose Demar Fuentes, an asylum seeker from El Salvador, is being held in San Diego. His one year old son is being held in Texas. "What I would give to have my son close to me," he told a San Diego radio station through tears.
Some believe separating families is a coordinated tactic of the Trump regime to discourage undocumented immigration.
Separating parents and children is so traumatic to the developing brains of children that it should be considered inhumane. Maybe even torture.
https://www.counterpunch.org/2018/03/09/the-stunning-new-cruelty-of-immigration-enforcement/
***
Father Seeking Asylum In U.S. Struggles To Reunite With 1-Year-Old Taken By Immigration Officials
Wednesday, December 13, 2017
By Jean Guerrero
Jose Demar Fuentes, 30, broke into sobs when asked to describe his 1-year-old son, Mateo.
"Mateo," Fuentes began, losing his composure as soon as he spoke the name. He wiped the tears from his cheeks, took a deep breath and continued: "We've always been so united."
Nearly the entire length of the U.S.-Mexico border separates him from his child, whom he brought all the way from El Salvador. Fuentes said they were fleeing gang violence and extortion, only to be separated by immigration officials.
"What I would give to have my son close to me," he said.
Fuentes wore a navy blue uniform and a name tag identifying him as an inmate of the private prison company CoreCivic. He was in the custody of Immigration and Customs Enforcement, or ICE, at CoreCivic's Otay Mesa detention facility, awaiting an asylum hearing. His son was in Los Fresnos, Texas with the Office of Refugee Resettlement.
...
Fuentes took the exhausted child to the border while Caceres planned to scrounge pesos to buy bus tickets for herself and Andree. They didn't have enough money for all four to make the trip right away, the couple said. KPBS visited Caceres at a shelter where she remains with their older son Andree, awaiting news about Mateo.
"The priority was always Mateo. His health. Andree is older – he says, 'Mami, don't go, Mami.' Mateo is fine with his dad," she said.
She said she is afraid to cross the border until she learns of Mateo's fate because she doesn't want to be separated from Andree.
At the shelter, four-year-old Andree played with other Central American children whose parents had also brought them on the caravan. They sang songs they learned on the journey:
"Why do they kill us? Why do they take our lives? If we are the hope of Latin America?" they chanted in unison, in between drawing in a coloring book.
Caceres said she has repeatedly called the facility in Texas where officials sent Mateo, but that all she has received is a single call back letting her know the boy is fine. The Office of Refugee Resettlement told KPBS the agency could not comment on the boy's case because of privacy concerns.
Mateo has a hard time sleeping unless he is lying on her chest or his father's, Caceres said, and he often cries when strangers try to touch him. She said she is worried about his well-being, about what kind of milk he is being fed, about whether he's able to eat amid the stress of the separation.
http://www.kpbs.org/news/2017/dec/13/father-fleeing-violence-struggles-reunion-1-year-o/
***
To Curb Illegal Immigration, DHS Separating Families At The Border
February 27, 20187:41 AM ET
The Department of Homeland Security has undertaken its most extreme measure yet to discourage asylum seekers from coming to the U.S. — family separation.
A 39-year-old mother is named as Ms. L in a lawsuit brought against the U.S. Department of Homeland Security by the American Civil Liberties Union. Ms. L traveled with her 7-year-old daughter, named as S.S., from the Democratic Republic of Congo to Mexico. They surrendered to immigration agents at the San Ysidro Port of Entry near San Diego in December and asked for asylum. They said they were fleeing violence in DRC.
The mother is being held in the Otay Mesa Detention Center in San Diego, Calif. by Immigration and Customs Enforcement; her daughter is 2,000 miles away at a youth shelter in Chicago run by the U.S. Office of Refugee Resettlement. They are only able to speak by phone.
"When the daughter was taken, she (Ms. L) could hear her daughter in the next room, screaming, 'Mommy, don't let them take me!'" said Lee Gelernt, deputy director of the ACLU Immigrants' Rights Project.
The lawsuit claims that immigration agents violated the Congolese mother's constitutional right to due process when they took her daughter away. It asks the government, if it is going to detain them during the asylum process, at least allow them to be together.
"The child has become the pawn in a public policy move by the administration trying to deter other asylum seekers," said Gelernt.
Immigration lawyers say the tactic is effective — mothers may drop their cases and go home in order to be reunited with their children.
But is that a reasonable way to curtail illegal immigration?
"Separations from their parents, especially in moments of extreme distress and displacement, has very negative impact on child well being, mental health, and development," said Dr. Lisa Fortuna, director of Child and Adolescent Psychiatry at Boston Medical Center. As an expert on the impact of trauma on immigrant families, she submitted an amicus brief in the ACLU lawsuit.
"And I don't think that we want to be a society that does that to children," Fortuna said.
https://www.npr.org/2018/02/27/589079243/activists-outraged-that-u-s-border-agents-separate-immigrant-families
***
Ms. L.,Petitioner-Plaintiff,
v.
U.S. Immigration and Customs Enforcement ("ICE"); U.S. Department of Homeland Security ("DHS"); U.S. Customs and Border Protection ("CBP"); U.S. Citizenship and Immigration Services ("USCIS"); U.S. Department of Health and Human Services ("HHS"); Office of Refugee Resettlement ("ORR"); Thomas Homan, Acting Director of ICE; Greg Archambeault, San Diego Field Office Director, ICE; Joseph Greene, San Diego Assistant Field Office Director, ICE, Otay Detention Facility; Kirstjen Nielsen, Secretary of DHS; Jefferson Beauregard Sessions III, Attorney General of the United States; Kevin K. McAleenan, Acting Commissioner of CBP; L. Francis Cissna, Director of USCIS; Pete Flores, San Diego Field Director, CBP; Fred Figueroa, Warden, Otay Mesa Detention Center; Alex Azar, Secretary of the Department of Health and Human Services; Scott Lloyd, Director of the Office of Refugee Resettlement,Respondents-Defendants
PETITION FOR WRIT OF HABEAS CORPUS AND COMPLAINT FOR DECLARATORY AND INJUNCTIVE RELIEF
INTRODUCTION
1.This is an immigration case involving the United States government's forcible separation of plaintiff from her seven (7) year-old-daughter, S.S.
2.Plaintiff, Ms. L., is S.S.'s mother and a native of the Democratic Republic of Congo. Fearing near certain death in the Congo, Ms. L.escaped with S.S.
3.Upon arriving at a United States Port of Entry near San Diego on November 1, 2017, they presented themselves to border agents. Although their native language is Lingala, they were able to explain to the border guards, in the little bit of Spanish they knew, that they sought asylum.
4.Based on her expression of a fear of returning to Congo, Ms. L.was given an initial screening interview before an asylum officer. The initial interview requires the asylum officer to determine whether the applicant has a significant possibility of ultimately receiving asylum. The officer determined that Ms. L.did have a significant possibility of ultimately receiving asylum and therefore allowed her to move on to the next stage of the long asylum process.
5.Since their arrival on November 1, Ms. L.and S.S. have been detained.
6.For the first 4 days upon arriving,Ms. L.and S.S. were detained together, in what Ms. L.understood to be some sort of motel.
7.Ms. L.was then sent to the Otay Mesa Detention Center in the San Diego area, where she remains today, nearly four months later. But her daughter S.S. was taken from her.
8.Although S.S. is only 7 years old, she was sent half way across the country to a facility in Chicago without her mother, or anyone else she knows.
9.When the officers separated them, Ms. L.could hear her daughter in the next room frantically screaming that she wanted to remain with her mother.
10.No one explained to Ms. L.why they were taking her daughter away from her or where her daughter was going or even when she would next see her daughter.
https://www.aclu.org/legal-document/ms-l-v-ice-complaint
***