LOGK FB Post re Trump ICE Raids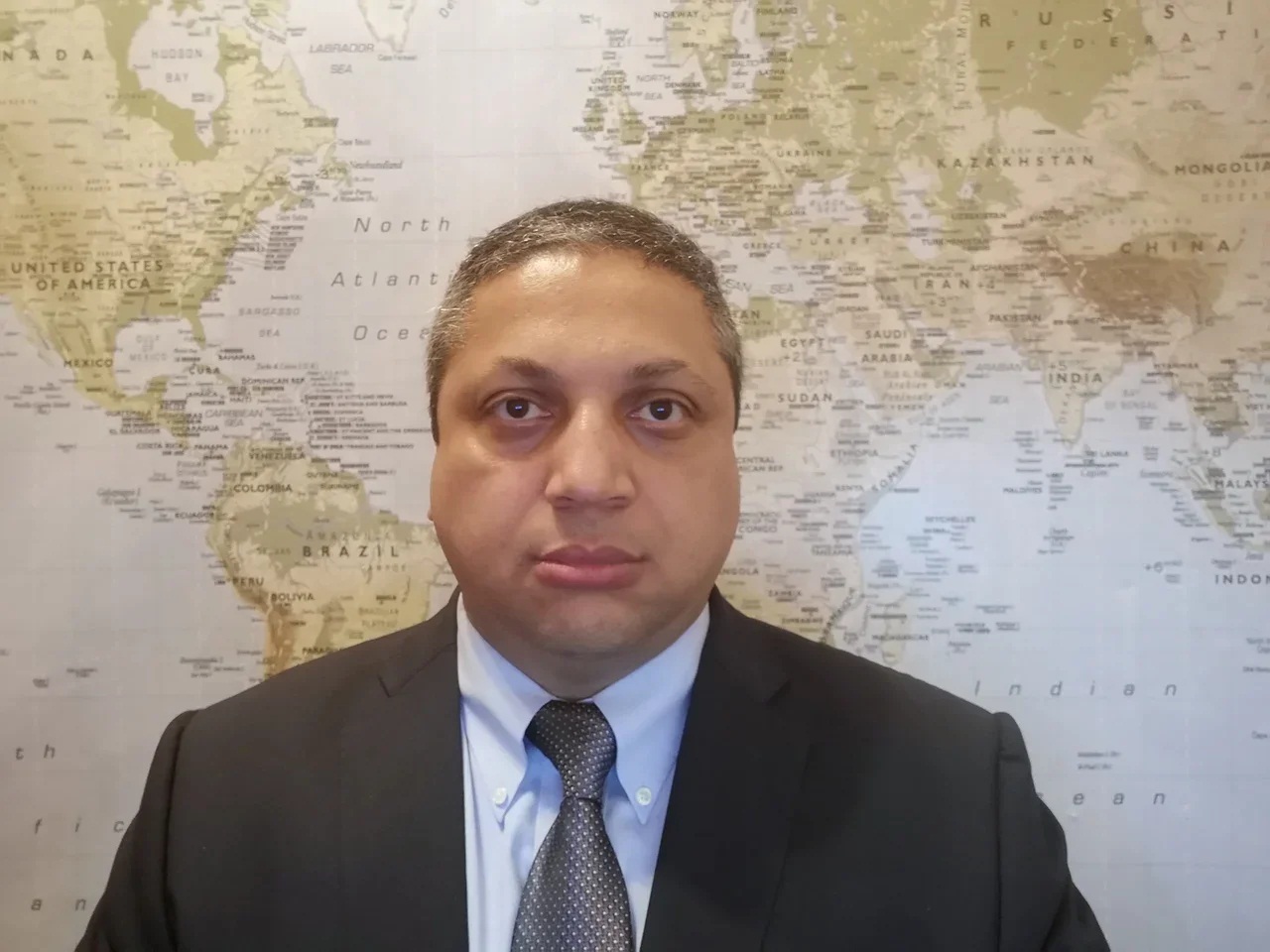 Thousands Are Targeted as ICE Prepares to Raid Undocumented Migrant Families
By Caitlin Dickerson and Zolan Kanno-Youngs
July 11, 2019
Nationwide raids to arrest thousands of members of undocumented families have been scheduled to begin Sunday, according to two current and one former homeland security officials, moving forward with a rapidly changing operation, the final details of which remain in flux. The operation, backed by President Trump, had been postponed, partly because of resistance among officials at his own immigration agency.
The raids, which will be conducted by Immigration and Customs Enforcement over multiple days, will include "collateral" deportations, according to the officials, who spoke on the condition of anonymity because of the preliminary stage of the operation. In those deportations, the authorities might detain immigrants who happened to be on the scene, even though they were not targets of the raids.
When possible, family members who are arrested together will be held in family detention centers in Texas and Pennsylvania. But because of space limitations, some might end up staying in hotel rooms until their travel documents can be prepared. ICE's goal is to deport the families as quickly as possible.
https://www.nytimes.com/2019/07/11/us/politics/ice-families-deport.html
***
ICE Is Dangerously Inaccurate
Even American citizens are not immune from immigration raids.
By Darlena Cunha
Ms. Cunha is a freelance journalist and an adjunct professor at the University of Florida.
July 12, 2019
Tracy Nuetzi, a Trump voter and resident of Florida, was an American citizen for 60 years, until the country decided she wasn't.
"I thought, 'This is a mistake, this must be a mistake,'" she said. Ms. Nuetzi spent nearly a year, from December 2017 to November 2018, trying to prove she was an American, and not liable to be arrested by Immigration and Customs Enforcement.
ICE is not, of course, just a run-of-the-mill government bureaucracy doing necessary work to keep our borders intact. Under President Trump, a wildly invigorated ICE has become an American nightmare, nothing less than the main thrust of an attempt to institutionalize racism against a scapegoated minority — undocumented, nonvoting, mostly voiceless brown people.
ICE is Trump's main instrument for the dirty work of trying to make America whiter again, without regard for family values, due process, human rights or even plain human decency. The agency has been a problem for decades, but American citizens often ignore it, content in the belief that their citizenship will prevent them from ICE, deportation, detention without representation and all those horrific stories written about other people.
https://www.nytimes.com/2019/07/12/opinion/ice-raids.html
***
Trump's Cruel Deportation Machine Set to Begin Raids
TD ORIGINALS
Ilana Novick
Blogger / Editorial Assistant
JUL 11, 2019
President Trump announced on June 22 via Twitter that he was postponing planned nationwide Immigration and Customs Enforcement (ICE) raids to arrest and deport undocumented immigrant families. The delay was an attempt to pressure congressional Democrats into making changes to asylum laws. Despite Congress passing a bill that will send $4.5 billion to the agencies that oversee immigration, as the Trump administration also wanted, the raids are back on and set to start Sunday, The New York Times reported Thursday.
In June, ICE agents had planned the raids in ten cities across the country, targeting 2,000 families, in what the Times described as "a show of force intended to demonstrate their strict enforcement of immigration laws."
...
This time, ICE still plans to target approximately 2,000 families, and agents will conduct what they call "collateral" deportations, which means, as ICE officials told the Times, they "might detain immigrants who [happen] to be on the scene, even though they were not targets of the raids."
There's no guarantee that families will stay together or even that detention centers will have room for them. As Times writers Caitlin Dickerson and Zolan Kanno-Youngs explain, "When possible, family members who are arrested together will be held in family detention centers in Texas and Pennsylvania. But because of space limitations, some might end up staying in hotel rooms until their travel documents can be prepared. ICE's goal is to deport the families as quickly as possible."
In addition to backlash from immigration activists and elected officials, President Trump faced opposition to the planned raids from his own Department of Homeland Security, the agency that oversees ICE. As Dickerson and Kanno-Youngs write, "agents have expressed apprehensions about arresting babies and young children." Plus, because word of the raids have already spread, migrants may already have made arrangements to be somewhere other than the address ICE has for them. Organizations like the American Civil Liberties Union have also educated immigrants on their right not to open the door or answer questions unless the agents have warrants signed by a judge.
https://www.truthdig.com/articles/trumps-cruel-deportation-machine-set-to-begin-raids/
***
Trump says ICE raids to start Sunday, emphasizing purge of criminal immigrants
By Abigail Hauslohner, Maria Sacchetti and Colby Itkowitz
July 12 at 4:05 PM
President Trump said Friday that immigration authorities plan to begin carrying out mass arrests of migrants Sunday, an announcement that comes after weeks of uncertainty and turmoil within his administration over the use of aggressive enforcement tactics aimed at curtailing migration levels at the U.S.-Mexico border.
Trump and administration officials had previously said that Immigration and Customs Enforcement was planning an operation to target thousands of migrant families that have received final deportation orders, a carefully coordinated push that was to focus on up to 10 cities across the country. While it was unclear if Trump was referring Friday to the planned "family op" or another ICE enforcement wave, a former Department of Homeland Security official with knowledge of the operation said the raids will target about 2,000 families in as many as 10 cities, including New York, Los Angeles, Chicago and Houston.
"It starts on Sunday, and they're going to take people out and take them back to their countries, or they're going to take criminals and put them in prison or put them in prison in the countries they came from," Trump told reporters in Washington as he boarded Marine One. "We are really specifically looking for bad players, but we're also looking for people who came into our country not through a process, they just walked over a line, and they have to leave."
https://www.washingtonpost.com/immigration/trump-says-ice-raids-to-start-sunday-emphasizing-purge-of-criminal-immigrants/2019/07/12/b063e87c-a4b5-11e9-bd56-eac6bb02d01d_story.html
***
AS TRUMP ANNOUNCES MASS IMMIGRATION RAID, DOCUMENTS SHOW HOW ICE USES ARREST QUOTAS
Maryam Saleh
July 3 2019, 7:22 p.m.
AS U.S. IMMIGRATION and Customs Enforcement, at the behest of President Donald Trump, plans mass raids following the July Fourth holiday, newly released documents shed light on the tactics the agency employs during such operations.
The documents, released Wednesday by the immigrant rights groups Mijente, Just Futures Law, and Detention Watch Network, show that ICE officials are building arrest target lists for mass raids to meet specific numbers, even as the agency continues to internally and publicly stress a "public safety" rationale for immigration arrests.
Most of the documents relate to a planned September 2017 ICE operation that was meant to target 8,400 noncitizens; ICE called off the raid after details were leaked to the media. But the documents also include information on five other ICE operations with similar objectives, pointing to how the agency repeatedly recycles its logistical plans.
https://theintercept.com/2019/07/03/ice-raids-arrest-quotas/
***
Know Your Rights: How Immigrant Rights Activists Are Preparing for Looming ICE Deportation Raids
JULY 12, 2019
Immigrant communities across the country and their allies are preparing for nationwide raids by Immigration and Customs Enforcement planned to begin Sunday that will target undocumented members of immigrant families in at least nine major cities.
The cities where raids will take place are said to be Atlanta, Baltimore, Chicago, Denver, Houston, Los Angeles, Miami, New York and San Francisco.
New Orleans had been on the list, but the city announced this weekend that ICE was temporarily postponing the raids due to Tropical Storm Barry.
We speak with a roundtable of immigrants' rights activists:
Adelina Nicholls, the executive director of Georgia Latino Alliance of Human Rights in Atlanta;
Shannon Camacho, the Los Angeles County Raids Rapid Response Network coordinator for the Coalition for Humane Immigrant Rights; and
Natalia Aristizabal, co-director of organizing at Make the Road New York.
Camacho says, "We tell our community members that no matter what ICE does, don't open the door."
https://www.democracynow.org/2019/7/12/trump_ice_raids_know_your_rights
***
KNOW YOUR RIGHTS
Immigrants' Rights
Regardless of your immigration status, you have guaranteed rights under the Constitution.
Learn more here about your rights as an immigrant, and how to express them.
Law enforcement asks about my immigration status
Police or ICE are at my home
How to stay reduce risk to yourself
Stay calm and keep the door closed. Opening the door does not give them permission to come inside, but it is safer to speak to ICE through the door.
Your rights
You have the right to remain silent, even if officer has a warrant.
You do not have to let police or immigration agents into your home unless they have certain kinds of warrants.
If police have an arrest warrant, they are legally allowed to enter the home of the person on the warrant if they believe that person is inside. But a warrant of removal/deportation (Form I-205) does not allow officers to enter a home without consent.
What to do when the police or ICE arrive
Ask if they are immigration agents and what they are there for.
Ask the agent or officer to show you a badge or identification through the window or peephole.
Ask if they have a warrant signed by a judge. If they say they do, ask them to slide it under the door or hold it up to a window so you can inspect it.
Don't lie or produce any false documents. Don't sign anything without speaking with a lawyer first.
Do not open your door unless ICE shows you a judicial search or arrest warrant naming a person in your residence and/or areas to be searched at your address. If they don't produce a warrant, keep the door closed. State: "I do not consent to your entry."
If agents force their way in, do not resist. If you wish to exercise your rights, state: "I do not consent to your entry or to your search of these premises. I am exercising my right to remain silent. I wish to speak with a lawyer as soon as possible."
If you are on probation with a search condition, law enforcement is allowed to enter your home.
https://www.aclu.org/know-your-rights/immigrants-rights/#police-or-ice-are-at-my-home