LOGK FB Post Re J&J Opiod Lawsuit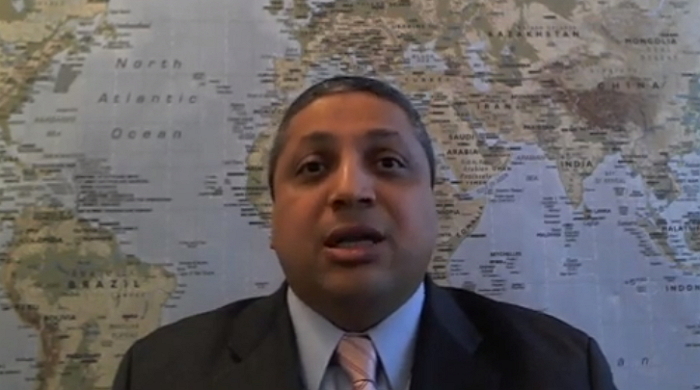 Dangerous Drugs
http://krasovskylaw.com/individuals/dangerous-drugs.html
Medical Malpractice
http://krasovskylaw.com/individuals/medical-malpractice.html
***
Johnson & Johnson faces multibillion opioids lawsuit that could upend big pharma
Oklahoma is holding the drug giant with the family-friendly image responsible for its addiction epidemic
Chris McGreal in Kansas City
Sun 23 Jun 2019 07.00 BST
have jarred with the family-friendly public image of Johnson & Johnson, the pharmaceutical giant best known for baby powder and Band-Aid.
In one missive, a sales representative dismissed a doctor's fears that patients might become addicted to the company's opioid painkillers by telling him those who didn't die probably wouldn't get hooked. Another proposes targeting sales of the powerfully addictive drugs at those most at risk: men under 40.
As the state of Oklahoma's multibillion-dollar lawsuit against Johnson & Johnson has unfolded over the past month, the company has struggled to explain marketing strategies its accusers say dangerously misrepresented the risk of opioid addiction to doctors, manipulated medical research, and helped drive an epidemic that has claimed 400,000 lives over the past two decades.
Johnson & Johnson profited further as demand for opioids surged by buying poppy growing companies in Australia to supply the raw narcotic for its own medicines and other American drug makers.
https://www.theguardian.com/us-news/2019/jun/22/johnson-and-johnson-opioids-crisis-lawsuit-latest-trial
***
Billions at Stake from Opioid Suits but Damages Unlikely to Top $200B Tobacco Windfall
By Martin Z. Braun | June 21, 2019
An Oklahoma case, the first of more than 1,600 lawsuits filed by U.S. state and local governments against opioid makers to go to trial, could serve as a key benchmark for governments hoping to recoup costs associated with the public health crisis.
However, verdicts and legal settlements resulting from the litigation are likely to be smaller than the 1998 global settlement with tobacco companies and won't significantly affect government budgets, according to Fitch Ratings.
The tobacco settlement with 46 states compensated them with more than $200 billion for decades of tobacco-related health-care costs, but wasn't enough to alter state and local government credit quality, according to Fitch. The opioid epidemic has taken place over a shorter time span, and hasn't resulted in as many deaths, according to Marcy Block, a Fitch analyst.
"It's severe, but it's less if you think about the amount of deaths through tobacco usage," Block said.
Ten Times
More than 47,000 Americans died from opioid overdoses in 2017, including heroin and fentanyl, a synthetic opioid, according to the National Institute on Drug Abuse. Cigarette smoking is responsible for ten times as many deaths annually, according to the Centers for Disease Control and Prevention.
Oklahoma sued Johnson & Johnson, Purdue Pharma LP and Teva Pharmaceutical Industries Ltd. in 2017, alleging the companies deceived the public by overstating the benefits of their drugs while downplaying the risk of addiction. Teva in May agreed to pay $85 million to resolve the suit. Purdue Pharma, the maker of OxyContin, agreed in March to pay $270 million.
https://www.insurancejournal.com/news/national/2019/06/21/530097.htm
***
Inside Johnson and Johnson's Quiet Domination of the Opioid Market
New court documents allege that the ubiquitous personal care products manufacturer played a key role in the opioid crisis.
JULIA LURIE
Reporter
JUNE 11, 2019
Johnson and Johnson, the company best known for its baby powder and soap, quietly dominated the opioid market for years, growing poppies in Tasmania and selling narcotics to leading drug companies, including OxyContin maker Purdue Pharma.
That's according to evidence presented by lawyers for Oklahoma in an ongoing trial—the first of nearly 1,900 federal and state cases nationwide against opioid makers claiming that the companies fueled a devastating and costly public health crisis. Purdue Pharma and Teva Pharmaceuticals, also named in the Oklahoma suit, settled last spring, leaving Johnson and Johnson and its pharmaceutical subsidiary, Janssen, to face charges that they created a "public nuisance."
Some allegations presented in the first two weeks of the trial resemble those of other high-profile opioid cases: that Johnson and Johnson oversold its own opioid products, Nucynta and Duragesic, by targeting high-volume prescribers, paying key opinion leaders, funding pain patient advocacy groups, and generally promoting the idea that opioids were safe and effective for chronic pain. "It was influences from companies like Johnson and Johnson that infiltrated and spread like a virus of ideas in everybody's mind—and became the fabric of how we developed the science," testified Dr. Danesh Mazloomdoost, a pain medicine doctor and witness for the state, last week.
But some of the charges are unique to the family-owned company thanks to its dual roles as opioid supplier and pharmaceutical giant. Here are some key takeaways from the trial so far.
Growing Mutant Poppies
Much of Johnson and Johnson's success in the opioid market was due to its poppy innovation. In the mid-90s, a Johnson and Johnson subsidiary called Tasmanian Alkaloids developed the Norman poppy, a strain of the plant that didn't contain morphine, the precursor to heroin, and instead was high in thebaine, an opiate used as a starting point in many painkillers. The advent of the Norman poppy coincided with an exploding demand for thebaine: In 1995, Purdue Pharma released OxyContin and launched a historic marketing blitz that helped sow the seeds of today's opioid epidemic.
https://www.motherjones.com/politics/2019/06/johnson-and-johnson-opioid-poppies-tasmania-oklahoma-lawsuit/
***
J&J Called a 'Kingpin' in Opioid Case That Could Be a Test for 1,600 More Lawsuits
By ELLEN FLORIAN June 7, 2019
On Day 6 of the opioid trial against pharmaceutical giant Johnson & Johnson—a trial that is expected to last two months—Oklahoma's Attorney General Mike Hunter decided to give a press conference to recap some of the takeaways from the proceedings so far. Among his points: At the height of the opioid epidemic, J&J's sales representatives targeted over 140,000 Oklahoma doctors, he said. These reps billed themselves as pain experts but had no medical training. And under the guise of "education," they "influenced, targeted, hooked, and leveraged doctors into buying their opioids."
"Is it safe to say that the state is very confident still in their case?" asked one reporter.
"Supremely confident," he said.
There is little doubt that the country is in the throes of an opioid crisis. Less than a year into his presidency, Trump declared the opioid scourge a national emergency. In 2017, there were 47,600 drug overdose deaths nationwide that involved opioids, according to the Centers for Disease Control and Prevention. In Oklahoma specifically, CDC numbers also show drug overdose deaths per 100,000 people is 20.1, under the national average of 21.7, but much higher than Nebraska, which has the fewest at 8.1, and lower than West Virginia's 57.8 deaths per 100,000. Hunter says, 4,653 Oklahomans died of unintentional overdoses involving prescription opioids from 2007 to 2017.
http://fortune.com/2019/06/07/johnson-and-johnson-opioid-test-case/
***
Woman awarded $29m in damages in Johnson & Johnson cancer case
Reuters
Thu 14 Mar 2019 05.42 GMT
Last modified on Thu 14 Mar 2019 20.40 GMT
California jury declines to award punitive damages to woman who blames baby powder for mesothelioma
https://www.theguardian.com/us-news/2019/mar/14/woman-awarded-29m-in-damages-in-johnson-johnson-cancer-case
***