LOGK FB Post re Coronavirus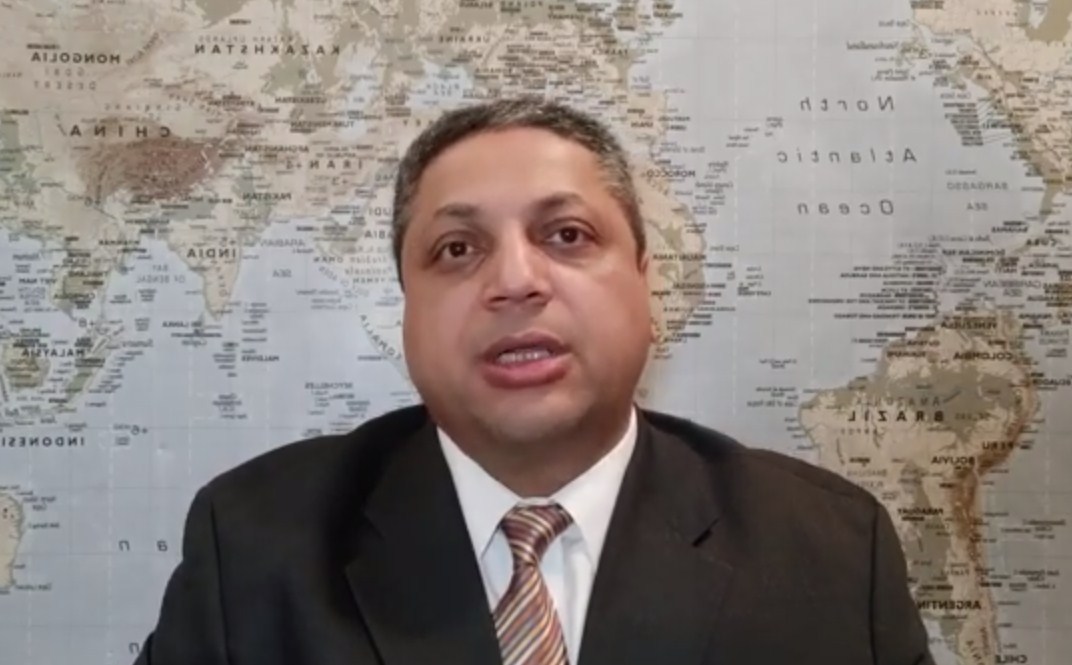 https://www.facebook.com/gkrasovsky/posts/10157417107268742
Coronavirus warning & questionnaire:
Now that everyone understands how serious this situation is worldwide and locally...
Are we, including our politicians and governments (local, state, federal), ready to do what China & Wuhan did (had to do!) to stop the spread of COVID-19, namely
TOTAL epidemiological control, quarantine & isolation measures, including:
(a) Everyone stays at home & can only leave to get food/medicine for 1-2 hours every 2 days. You can't even go to the park!
(b) You can't leave your neighborhood without a permit, by foot, bike or in a car,
(c) All public transportation & taxis shut down,
(d) All restaurants, cafes, theaters, movie theaters, museums, sports clubs & other public places shut down,
(e) Regular (daily) disinfection of all public places & facilities,
(f) No one goes to school or work, with the exception of vital (essential) industries & organizations, as determined by the government.
(g) immediate isolation & hospitalization (make-shift field hospitals) of anyone who tests positive or is field-diagnosed with coronavirus.
(h) Administrative & criminal fines and penalties for those who violate quarantine & isolation measures
(i) Criminal penalties & expedited prosecution by tribunal (like in the military in war zones), including up to the death penalty for anyone who has been diagnosed with COVID-19 and recklessly or intentionally
(1) infects someone else or
(2) even merely puts other people at risk of infection,
by violating the quarantine/isolation rules & regulations in place.
So what do you think?
***
The Law Offices of Gregory Krasovsky:
Legal issues related to the spread of Wuhan Coronavirus (Covid-19) and potential epidemic/pandemic.
Facebook: https://www.facebook.com/krasovsky911/posts/2644476602456861
YouTube: https://youtu.be/n4xhqg18cLg
***
Legal issues related to the spread of Wuhan Coronavirus (Covid-19) and potential epidemic/pandemic.
Please watch this video: https://youtu.be/n4xhqg18cLg
Please seek the advice of a competent & experienced attorney if you or someone you know
- are going to, coming from or even transiting countries with established covid-19 cases,
- are facing epidemiological control, inspections, preventive isolation or quarantine measures,
- could be exposed to covid-19 at work, place of residence, educational institution or public transportation,
- may not have been provided adequate and appropriate warnings, instructions, protective measures (equipment, diagnostics), treatment, medication, legal and financial support,
- are dealing with unsafe
-- work conditions,
-- shelter & housing,
-- transportation conditions,
-- quarantine & treatment facilities and conditions,
- are being denied, punished for requesting or unilaterally implementing necessary protective measures, such as
-- requesting telecommuting,
-- wearing protective clothing & equipment (masks, goggles, gloves, suits, head-wear, shoes, etc.)
-- not attending educational institutions (especially children),
- may have become a victim of medical malpractice (including improper drug treatment) in the diagnosis and treatment of suspected or confirmed covid-19 infection, and
- are facing unlawful discrimination & persecution, denial of services (including sale & delivery of food, medicines and other necessities) , employment termination or suspension, denial or temporary or permanent housing,
- are facing separation from your family, loved ones, work or your permanent place of residence due to emergency travel & immigration restrictions aimed at citizens of & visitors to certain countries and regions with known Covid-19 outbreaks.
- are threatened with or have been subject to detention, arrest and legal prosecution due to suspected covid-19 exposure or alleged violation of quarantine regulations.
***
The Law Offices of Gregory Krasovsky
1629 K Street NW, Suite 300
Washington, DC 20006
Tel: +1-202-558-5287
Fax: +1-202-558-5346
Email: This email address is being protected from spambots. You need JavaScript enabled to view it.
Skype: Krasovsky
American website: www.krasovskylaw.com
Facebook: www.facebook.com/krasovsky911
YouTube Channel: https://www.youtube.com/channel/UC6N9WNZiCUmj3FUxqbi6XrA/
Gregory Krasovsky, Member, District of Columbia Bar
***
Biotechnology
http://www.krasovskylaw.com/biotechnology-1.html
Medical Malpractice
http://www.krasovskylaw.com/medical-malpractice-home.html
Agriculture & Food Processing
http://www.krasovskylaw.com/ag-food-pro.html
***
Is Russia getting ready for a massive spread (epidemic?) of coronavirus?
Are more than 4 thousand people in Russia under surveillance with suspected coronavirus?
Can Russians be fined for refusing to go to the hospital during the fight against coronavirus?
Will all foreigners with coronavirus be treated forcibly?
Read the answers and tips in this post from The Law Office of Gregory Krasovsky:
https://www.facebook.com/krasovsky112/posts/1042962719373476
***
Coronavirus Epidemic Update 5: Mortality Rate vs SARS / Influenza
MedCram - Medical Lectures Explained CLEARLY
Jan 29, 2020
Coronavirus outbreak update by pulmonologist Dr. Seheult of https://www.medcram.com
This video illustrates the current confirmed novel coronavirus cases outside of China and coronavirus mortality rate (vs. SARS and Influenza). A brief discussion of the Huoshenshan Hospital in Wuhan that is scheduled to be constructed in only 10 days.
See our first 4 videos on the novel coronavirus:
- Coronavirus outbreak, transmission, and pathophysiology:
- Coronavirus symptoms, diagnosis, and treatment:
- Coronavirus Update 3: Spread, Quarantine, Projections, & Vaccine:
- How Coronavirus Kills: Acute Respiratory Distress Syndrome (ARDS) & Treatment:
#coronavirus #coronavirusupdate #MedCram
https://www.youtube.com/watch?v=MN9-UXsvPBY
***
Chinese Coronavirus - Is New Wuhan Disease a Modern Black Plague?
The Infographics Show
Jan 29, 2020
You may want to cancel any upcoming travel plans. If you've turned on the news lately you would have heard about millions of people in the city of Wuhan, China, and other neighboring cities that have been quarantined because of a deadly new virus spreading rapidly around the globe. The Coronavirus (2019-nCoV) is responsible for over 100 deaths and more than 4,500 people sick. Scientists and doctors are frantically trying to find a cure, but could this new disease be a modern black plague? Watch our incredible new video to learn about the Coronavirus and the warning signs you should be aware of.
https://www.youtube.com/watch?v=0bnYqM1AdXY
***