FB Post re Tree of Life Shooting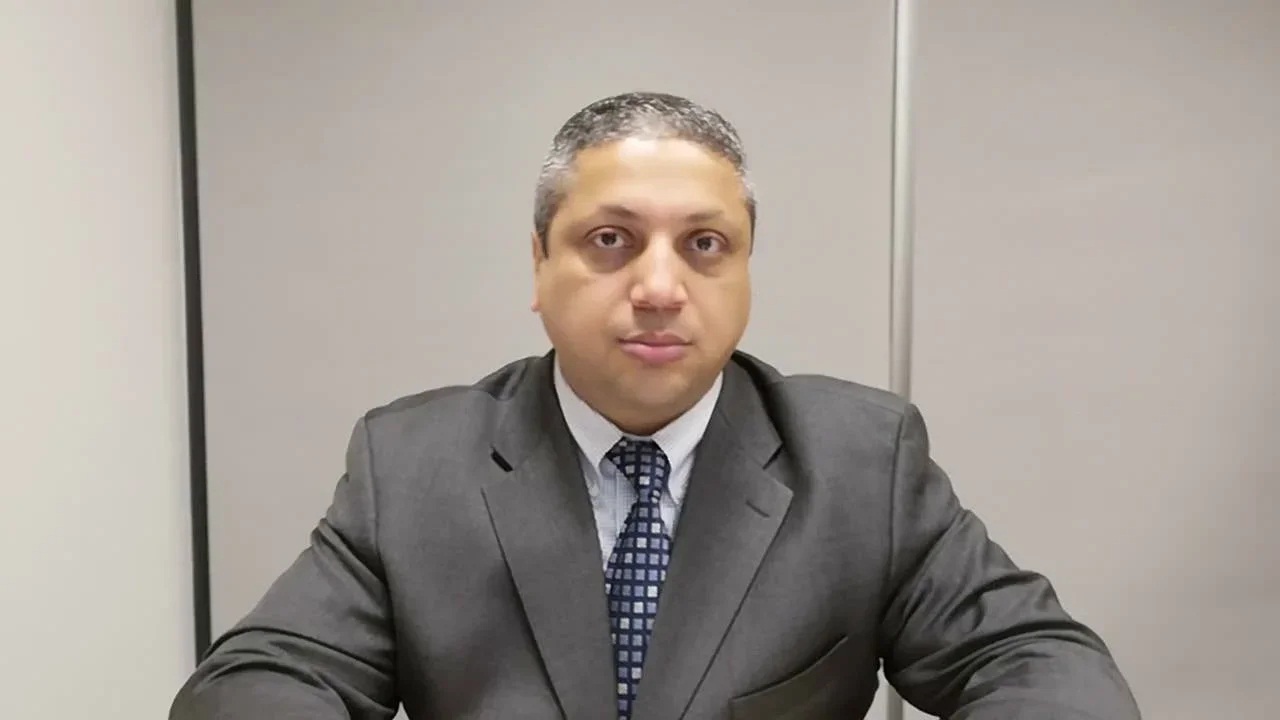 Yesterday's senseless act of hate in Pittsburgh, Pennsylvania hit home.
I grew up in Philadelphia, Pennsylvania and was a member of Beth Sholom Congregation in Elkins Park, PA [1] before moving to Greater Washington, DC in 2008.
As a City of Philadelphia, Pennsylvania police officer [2], I tried to protect Pennsylvanians from all types of criminals, including deranged individuals like Robert Bowers, who killed & wounded innocent people, including defenseless elderly, just because they were Jewish.
As an emergency medical technician and a fire/rescue technician in Montgomery County, Pennsylvania [3], I provided first aid to victims of shootings.
When these things happen, most people run or hide to protect themselves -- this is normal and the right thing to do.
Yet some of us have been taught -- to the point of muscle memory -- of running toward the emergency, regardless of the risk to our lives.
So when I hear about shootings like this, my first thought is always - I wish I was there to protect and treat. What if?
Synagogues, like most houses of religious worship, have an open door policy. Very few have security, especially armed security, and going into a house of G-d as an armed congregant is not proper.
Mr. Bowers took advantage of this fact to kill innocent Jews, as members of a religious nation that he naively and wrongfully blamed for the ills of American society.
"Those greedy, manipulating, exploiting Jews..." -- the hallmark of Anti-Semites worldwide throughout history. Jews, a convenient scapegoat for many people and many a ruling class.
In 2018? more than 70 years after Nazi Germany was defeated and we learned about the Holocaust and tried some of those responsible for orchestrating it at the Nuremberg war tribunals.
Just look at Ukraine since 2014!
- "Kill a Jew" graffiti spreading like wild-fire in nay Ukrainian cities,
- Jewish synagogues vandalized,
- Jewish cemeteries vandalized, gravestones toppled over,
- Mass Jewish graves from the Holocaust desecrated by despicable grave robbers looking for gold among and inside Jewish corpses,
- Promiment Ukrainian politicians spewing offensive & unquestionably anti-Semitic rhetoric,
- Nazi collaborators -- including individuals and organizations who participated in the Ukrainian Holocaust -- being declared officially by the government as Ukrainian heroes and true patriots!
While the U.S. turns a blind eye because these anti-Semites are loyal to the U.S. and some of the most severe Russophobes & loyal allies against Russia.
So why is this relevant to what happened in Pittsburgh?
If we, as Americans
***
[1] See https://www.bethsholomcongregation.org/
[2] See https://www.phillypolice.com/
[3] See http://www.sars.org/
***
Conference of European Rabbis
22 hrs ·
President of the Conference of European rabbis Chief rabbi Pinchas Goldschmidt about attack in the Pittsburg Synagogue:
"The terrorist attack accompanied by the terrorists' antisemitic chants epitomises every Jews worst fears. The horror experienced by the Jews of Europe has now been mirrored in the United States. The Conference of European Rabbis will convene at the end of November and will discuss the worsening international anti Semitic trends as a matter of urgency. European Jewry, expresses its solidarity with American Jewry, prays for the wounded and expresses its condolences to the families of the victims".
https://www.facebook.com/EuropeanRabbis/photos/a.628383457224519/2011566338906217/
***
'Trump controlled by Jews' & other anti-Semitic conspiracies of synagogue shooter
https://www.rt.com/usa/442448-pittsburgh-synagogue-shooter-online-conspiracies/
***
AMERICAN JEWISH VOTERS STRONGLY OPPOSE TRUMP, FEAR RISE OF RIGHT-WING EXTREMISM
Election Day poll finds massive opposition to President Trump and the Republican party, widespread concern over both rising anti-Semitism and abandonment of Iran nuclear agreement.
November 7, 2018
CONTACT: Jessica Rosenblum, 202.448.1600 (O) or 202.279.0005 (M), This email address is being protected from spambots. You need JavaScript enabled to view it.
WASHINGTON, DC — A large majority of American Jewish voters oppose President Trump, oppose his abandonment of the Iran nuclear agreement and are concerned that his rhetoric and actions at home are emboldening anti-Semitism on the far right, according to a new poll.
The Election Day poll, conducted by GBA Strategies and commissioned by J Street, showed that in the aftermath of the attack on the Tree of Life synagogue in Pittsburgh, 72 percent of American Jewish voters state that President Trump's comments and policies were either "very" or "somewhat" responsible for inspiring the attack. A majority made clear that they have been more concerned with anti-Semitism (81 percent), racism (79 percent) and right-wing extremism (79 percent) since the president took office.
The poll results, including the full survey, crosstabs and a summary of findings, are available at jstreet.org/election-2018.
"American Jews do not like Trump's policies, and they intensely dislike this President, whose rhetoric on race and immigration drives Jews even further away from Republicans", said pollster Jim Gerstein. "The Trump presidency has led Jews to vote even more Democratic than at any time since 2010."
American Jewish voters strongly disapprove of President Trump (18 percent favorable/74 percent unfavorable). Election Day saw Jewish voters overwhelmingly back Democratic congressional candidates (76 percent) over Republicans (19 percent).
https://jstreet.org/press-releases/american-jewish-voters-strongly-oppose-trump-fear-rise-of-right-wing-extremism/
***
Donald Trump, Pittsburgh and the lessons of Kristallnacht
You don't have to hate Jews to stoke anti-Semitism.
By Joshua Shanes
November 9
Today we commemorate Kristallnacht, the "Night of Broken Glass," a pogrom against Jews throughout Germany and Austria in 1938 that signified a sharpening of Nazi persecution. Mobs destroyed or vandalized hundreds of synagogues, as well as thousands of Jewish homes, schools, businesses and cemeteries. Nearly 100 Jews were murdered, and more than 30,000 Jewish men were put in concentration camps. The move toward the "Final Solution" — the effort to murder every last Jew — would follow just a few years later.
Kristallnacht was not an aberration. It was the culmination of decades of anti-Semitic politics and agitation, mostly expressed and exploited by men who never intended to act on it.
And therein lies the lesson for today.
As anti-Semitic attacks surge in the United States, the media has puzzled over President Trump's responsibility. Many have concluded that as grandfather to Jewish grandchildren, he could not possibly be anti-Semitic. But what Trump feels in his heart is far less important than what he says and does. And this, too, has historical precedent.
Scholars of anti-Semitism and modern Jewish history are very familiar with the figure of Karl Lueger, the popular mayor of Vienna who rode anti-Semitism to office at the end of the 19th century. Like many divisive politicians today, he almost certainly did not believe in his own rhetoric. Famously, when caught dining with a Jewish friend, he shouted at an anti-Semite, "Wer ein Jude ist, bestimme ich!" ("I decide who is a Jew!")
But he was a master of what historian Carl E. Schorske called the "politics in a new key," the politics of rallies, slogans, symbols and emotion. He understood the politics of moving the masses. He abandoned liberalism for populist anti-Semitism because he understood that anti-Semitism could be harnessed rhetorically to electrify and grow his base, to bring in constituents whose economic interests would normally conflict with each other. And he was right.
Modern anti-Semitism, born in the 1870s, acted as a code to rally disparate classes who feared that the effects of modernity — industrialization, urbanization, secularization and globalization — would destroy traditional society and its racial and gender hierarchies. Rather than decrying Jewish religious disbelief, modern anti-Semites feared global domination by an international Jewish conspiracy, blaming Jews collectively for any ill that befell society. Anti-Semites assumed that all Jews constituted a single organism, with a famous Jewish tycoon such as Edmond de Rothschild at its head, conspiring to conquer and destroy the world and its nationalist order. That is why Jews could be seen as both a communist threat and a capitalist exploiter, both the power mogul and his army of poor minions. These were all aspects of changing society.
https://www.washingtonpost.com/outlook/2018/11/09/donald-trump-pittsburgh-lessons-kristallnacht/